He Yongjun, chairman of the company, went to Turkey and Germany on a business visit with Zhu Lin, deputy Prime Minister of Thailand
---
He Yongjun, the company's chairman, recently travelled to Turkey and Germany for business talks with Zhu Lin, Thailand's deputy prime minister. During the visit, Vice Premier Zhu Lin held a grand business meeting with local enterprises.
From November 16 to 18, Zhu Lin, Deputy Prime Minister and Minister of Commerce of Thailand, and He Yongjun, chairman of the Thai company, held business talks respectively in Istanbul, Turkey and Cologne, Germany. During the meeting, Chairman He Yongjun introduced the company's development history, the company philosophy of "customer-oriented, quality is king, health and environmental protection, fashion", as well as high-quality latex products and good corporate brand image to the participants, deeply moved the participants. Promote He Yongjun chairman on behalf of the company to sign MOU agreements with a number of local enterprises, forming a preliminary sales contract.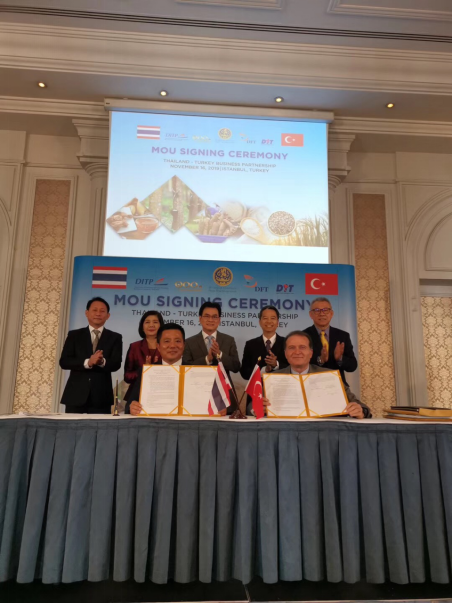 Chairman He Yongjun signed MOU agreement in Istanbul, Turkey
The delegation, led by Deputy Prime Minister Zhu Lim, has reportedly reached a memorandum of understanding with Turkish companies to export agricultural products worth 15 billion baht, including rubber, rice, cassava and latex products. Latex products make up the bulk of the total, valued at 12 billion baht.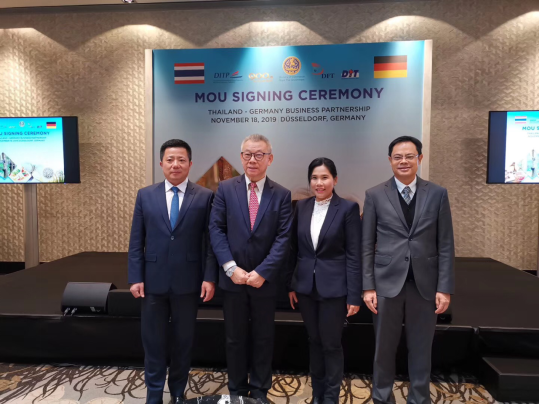 Chairman He Yongjun signed MOU agreement in Cologne, Germany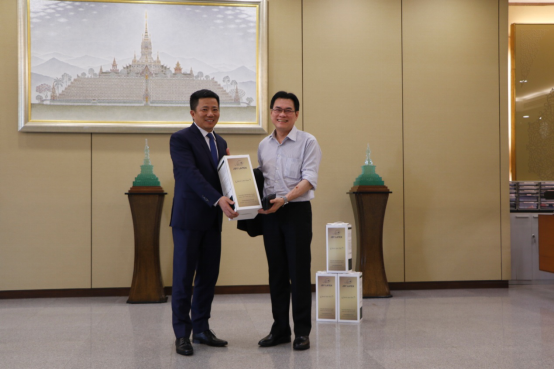 Zhu Lin, Vice Premier, highly recognized Jinshiyuan latex products
In response to the call of "One Belt and One Road", the company set up Jinshiyuan (Thailand) Latex Products Co., LTD in Lisheng Industrial Park, Luoyong, Thailand. Thailand is recognized as a big country of latex in the world, the company in the process of latex products using advanced equipment and technology, procurement of high-quality latex raw materials from Thailand, to ensure the production of high-quality latex products. This visit is to open the way for the company's high-quality latex products to Europe.